When I bought my first 3D printer, Amtrak Rohr Turboliner (2017) of B train shortyI made the size.Five years have passed since then, and I'm on my third 3D printer. As I got used to the 3D design software, I tried again in search of something more precise.
Organization of RTL
The basic configuration of the Rohr Turboliner is 5 cars, with cars 1 and 5 having power.In Japanese terms, it is kilo + saha + sahashi + saha + kiha.In the model we created this time, the first car was powered, and car No. 5 was a trailer car. If the car was as short as the B train, it would be easier to drive in both directions by putting power in the middle car, but for stability, I put the power in the front car instead of the middle car.
data production
I was planning to rework the RTL data I had created before, but it turned out to be too bad so I had to reject it (lol), so I rewrote almost everything.In particular, I spent several days working on the face of the lead car.Rather than being particular about it, I just had a hard time because I didn't have the skills (lol)
Structure of the model
It consists of three parts: the body, underfloor, and seat.The passenger door handrail, coupler cover, wiper arm, ditch light, horn, skirt, and hood were output as separate parts.In addition, the driver's cabin was also simply reproduced.
RTL created
Power Coach (lead car)
The power of the lead car isKATO N700A ShinkansenI used the one fromThe reason is that I happened to have some junk lying around in my room (lol). However, if I were to mass produce it, I would have to buy all the junk, so I feel like I made the wrong choice (lol) The photo below is of the No. 5 trailer.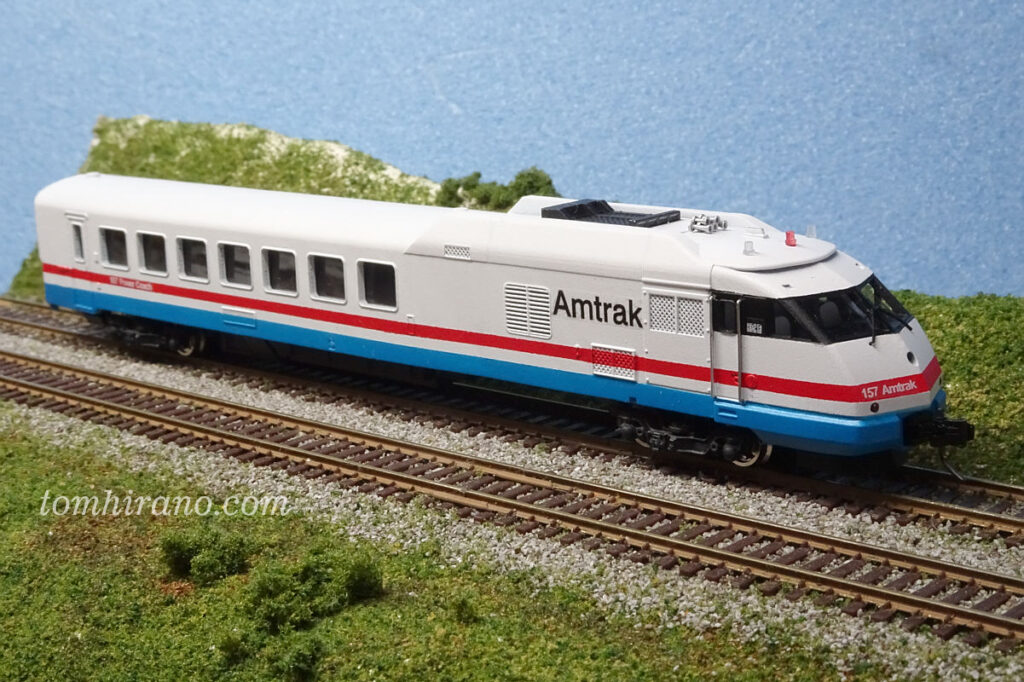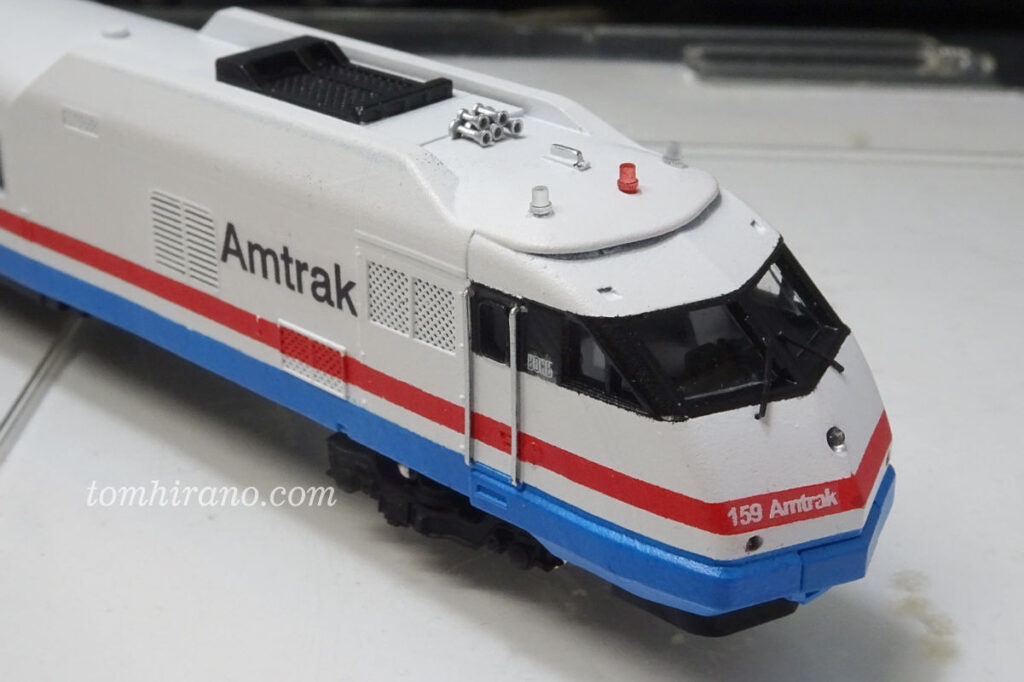 Coach
The trolley is a B-Train trolley (!) with high rolling resistance.I will ask them to do their best until they create an original trolley.Since there is no detail, the wife's face is a little elaborate.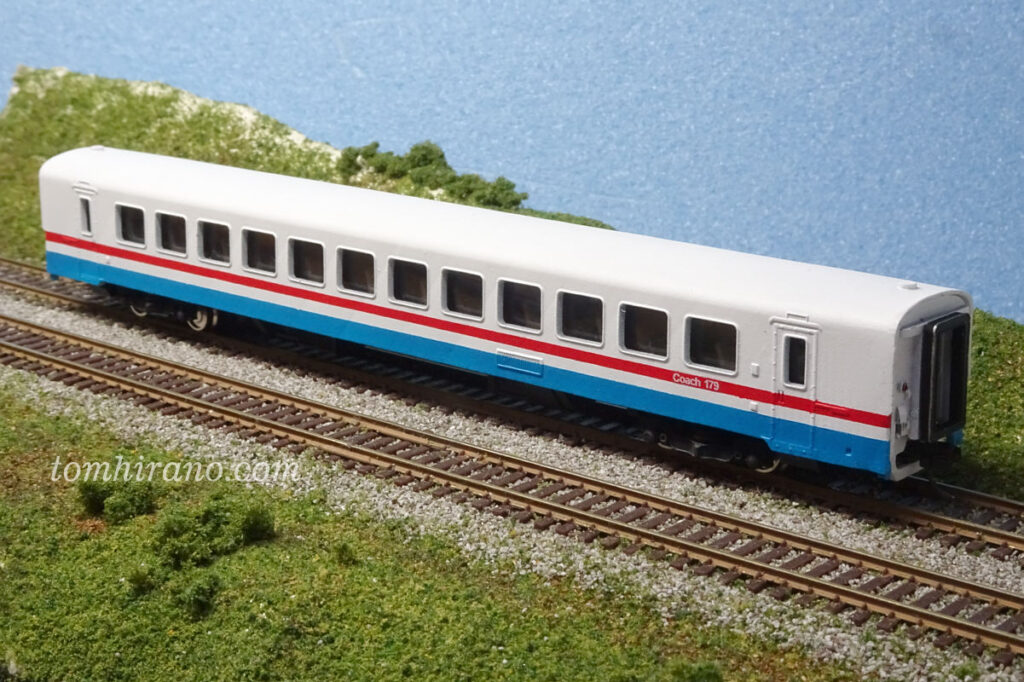 Food Service Coach (buffet)
The only difference from a seated car is that the six central windows are blocked and there is a ventilator on the roof.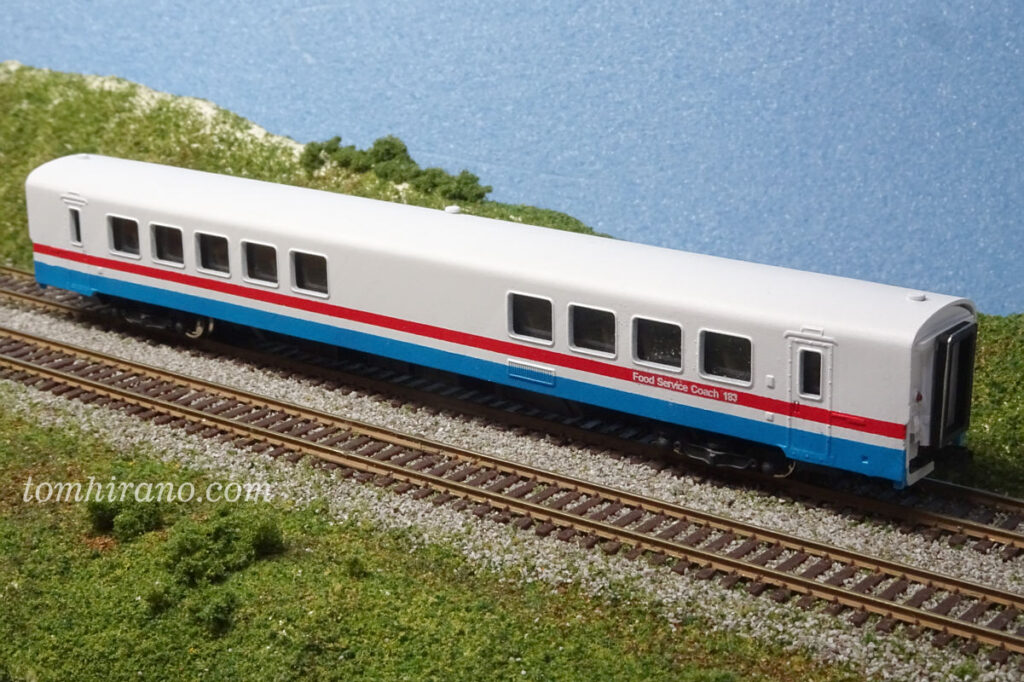 RTL Comparison with previous work
The one on the left is the one I created this time, and the one on the right was made in 2017.This time I tried to reproduce the curve as much as possible.The lines are sharp thanks to the UV resin printer. The 2017 model (right) is an FDM 3D printer, so the reproduction of corners and details is poor.The surface also had lamination marks, so we coated it with UV resin, cured it, and smoothed the surface with a file.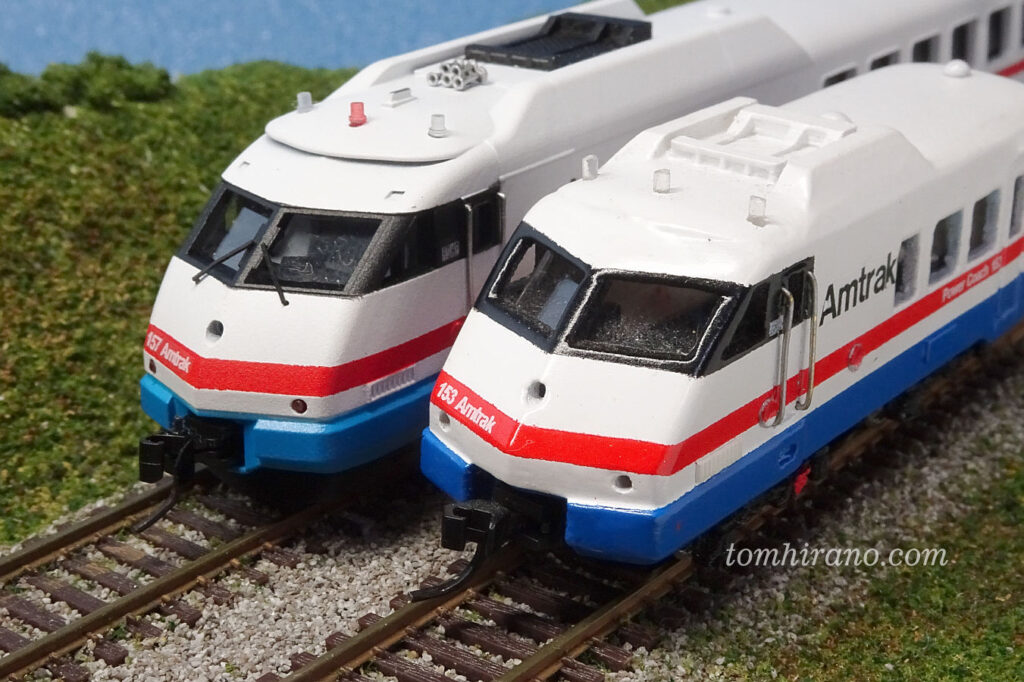 I can't tell when it comes to formation, but there is a difference in the wife side. In the 2017 edition, it has been omitted because the details cannot be reproduced.The surface shaping is also rough (lol)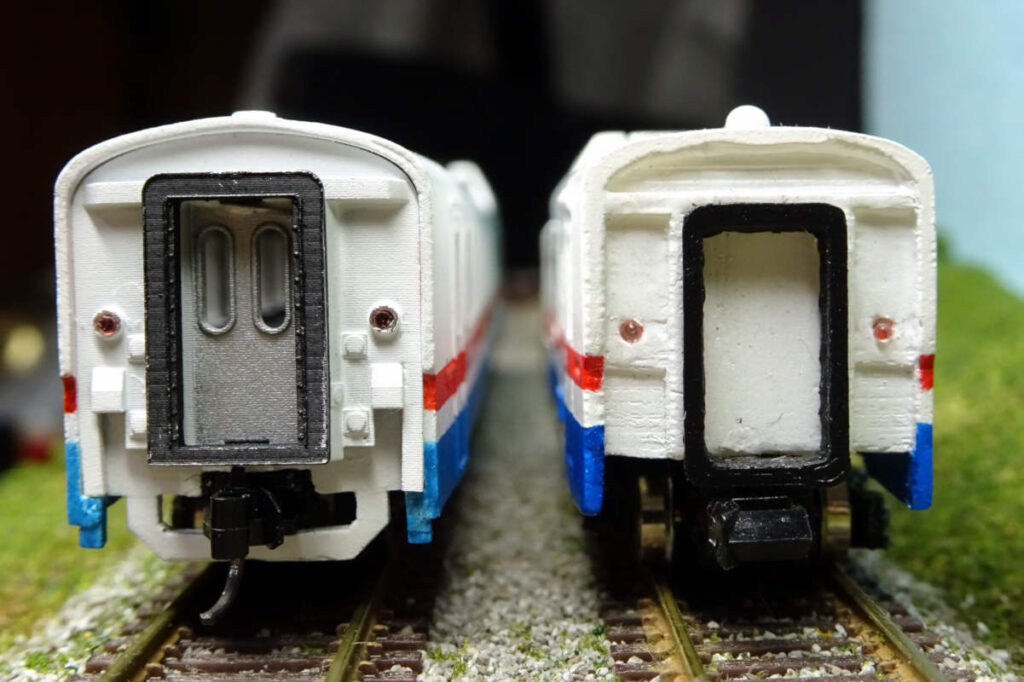 ---
After creating RTL Ver2
I think the definition has improved considerably, but I feel like there's still a lot of room for improvement.For now, I'll finish the exterior part (lol).Also, I'd like to make an original trolley soon and use it as a power collector and interior light.
It's no secret that I feel like the day will come when I'll make Ver.3 (lol)
---
Production memo
3D Printer: Anycubic Photon Mono SE (bodyshell 0.03mmSL, other 0.05mmSL)
UV Resin: Anycubic UV Resin Gray + Monocure3D flex100 / Monocure3D clear
Paint: Tamiya XF-7, X-27, XF-1, TS-17, TS-83, TS-68, ProtoPaint 330053