NJ Transit isNew JerseyA passenger railway company in whichIt took over the passenger operations of the former Ely Lackawanna Railroad and the former Central Railroad of New Jersey.Our fleet includes 140 locomotives, 900 trains and passenger cars, and covers approximately 1,700km of routes.Also,MetroNorth RailwaySome trains are also operated.
NJ Transit around 1986-87
Since it was only a few years after its inauguration, there were many used cars, and it was an interesting time for railway fans. F40PH is a new locomotive.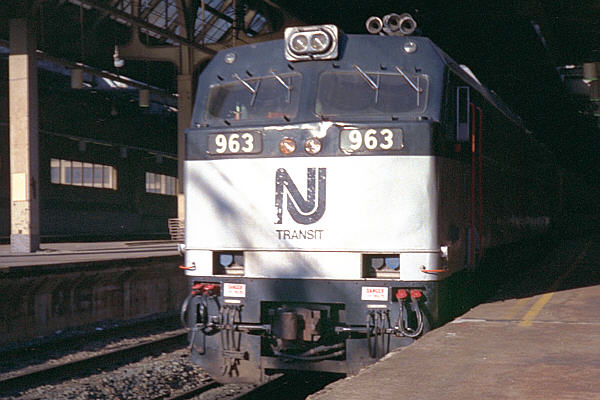 June 1997 (at Newark)