amtrakstands for AMerican TRavel by trAcK, and its official name is National Railroad Passenger Corporation.Before its launch, it was called Railpax.This railway company was established on May 1, 1971, when the government took over the loss-making passenger division of a private railway company.Amtrak owns only the rolling stock and stations; the tracks are leased from private freight lines.*1, a slightly different railway company.
Amtrak's service area covers major cities in 46 states in the United States.The operating area is approximately 35,000 km, and the company owns 2,000 passenger cars and 450 locomotives.We mainly operate long-distance trains, but we also operate short-distance trains on the East Coast, near the Great Lakes, and on the West Coast.In addition, we receive commissions from each state and local government.metro link,caltrain,sounder,VRE,MARC,Shoreline East RailwayWe also manage the operations.
*1Some sections, such as the Northeast Corridor Line, are owned by the company.
This is a photo of Amtrak that I took a long time ago.I started taking Amtrak around the second year of junior high school.Unlike Japan, there aren't many trains, and I rarely go to the station, so I don't have many... Sorry.
1999
I had a chance to go to NY, so I woke up early.NJ TransitHop on to your favorite Newark Penn Station.There were some silly incidents, like my round-trip discount ticket being invalidated because I was too early, but I was able to meet someone for the first time in a while.E60MAI was impressed.Apparently the gray AEM-7 below was waiting for the new Amtrak logo sticker.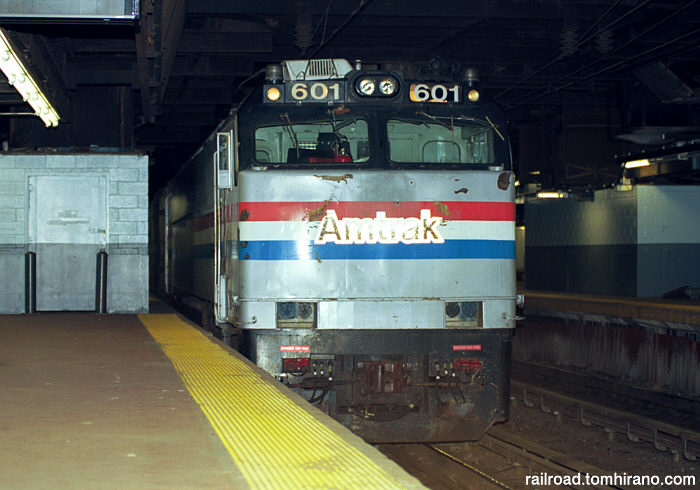 1997
This was taken when I went to NJ.It had been 10 years since I had been to Newark Penn Station, so I felt very nostalgic.E60MAThat was my goal, but unfortunately I wasn't able to restart it.I settled for AEM7 for the time being (lol) The turbo train was at New York Penn Station.The sight of the Turbo Train stopping at Penn Station felt strange.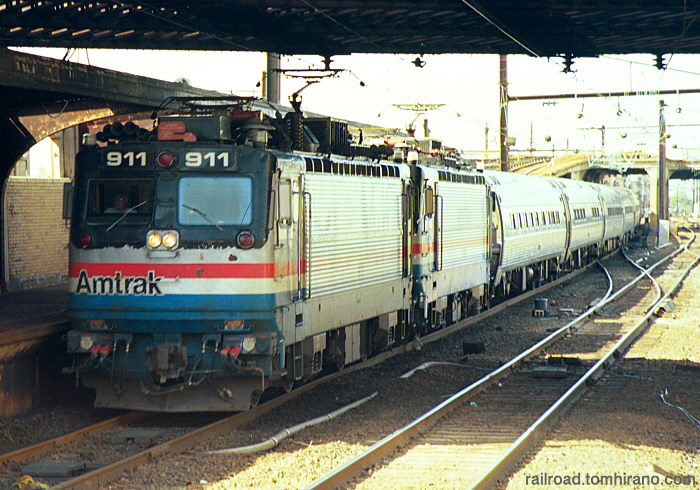 1994
I went to take pictures several times during my study abroad period.My original plan was to go out to take pictures often, but I was so busy with school that I couldn't go much (tears), so in the end I was only able to take pictures like this...I'm sorry. The photo taken at CU Station is from the era of the old Champaign-Urbana station building.The one I took in Chicago was taken from Roosevelt Avenue, which straddles the yard.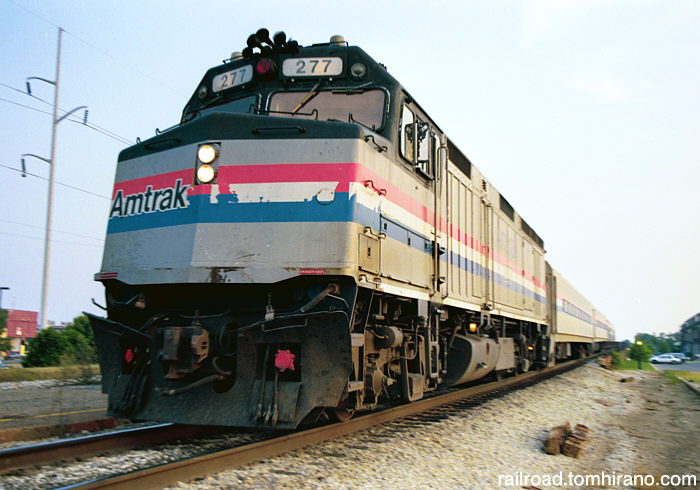 1987
I would get some pocket money and go to Newark Penn Station.I went to Metropark Station to take some outdoor photos, but many Amtrak trains pass through this station.It was a pretty tough shooting situation for a compact camera (lol) The photos of the turbo train and FL9 were taken when they arrived and departed from Grand Central Station.It's pitch black and there's a lot of noise...I'm sorry.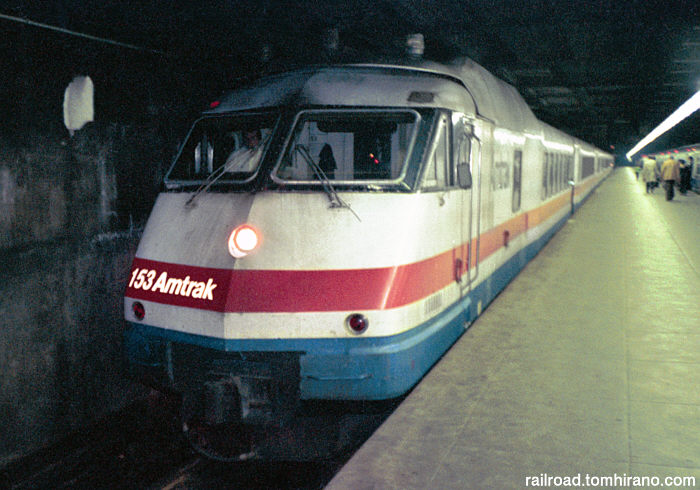 1986
On the Northeast Corridor Line, GG1 and Metroliner trains are no longer in sight, short-distance trains are powered by AEM-7 electric locomotives + Amfleet passenger cars, and long-distance trains such as Silver Meteor and Silver Star are replaced by AEM-7 electric locomotives and Amfleet passenger cars.E60CP+Old Streamline passenger cars were the mainstream. I discovered this photo of SW1 and RDC when I visited Conrail's Cedar Hill Yard.It seems that it has already been removed from the register and is waiting to be moved to a resale destination.