Overseas 3D output service ShapewaysThis is my first time using (Shapeways).First of all, I uploaded the data of his GE E60MA that was active in Amtrak.Select Smooth Fine Detail Plastic as the output material.I chose standard shipping, but it arrived in less than a week.It's a pain that the shipping cost is higher than I expected (lol) and the yen is weak lol
E60MA arrived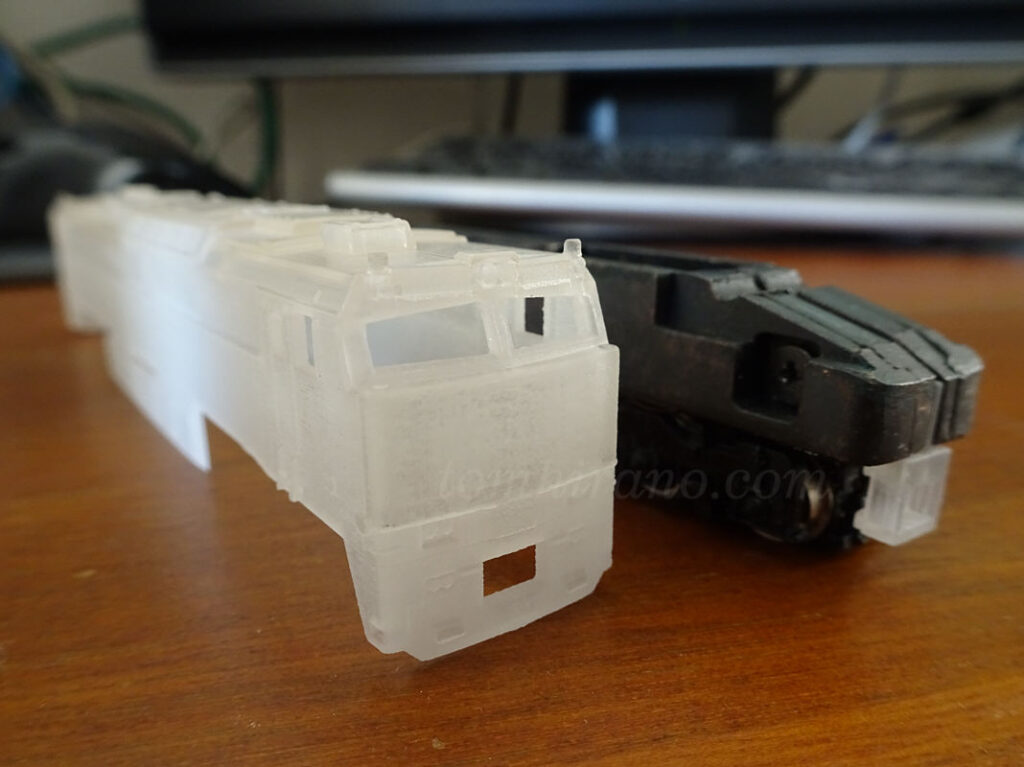 The straight parts come out better than my UV resin 3D printer.The details are coming out, but there are quite a few steps and streaks, so I think I'll need to sand them down.I feel like it's a little stronger than the normal UV resin that I usually use.An added bonus is that you don't have to worry about shrinkage like with UV resin.
sanding
I sanded mainly on the flat surfaces, as the details would be lost if I sanded. In E60MA, it is the silver part.Lightly apply on roofs and areas with details.
Painting
It seems better to degrease using IPA before painting.After that, I tried Surfacer>File>Surfacer.Once the base is prepared, the painting process is the same as usual.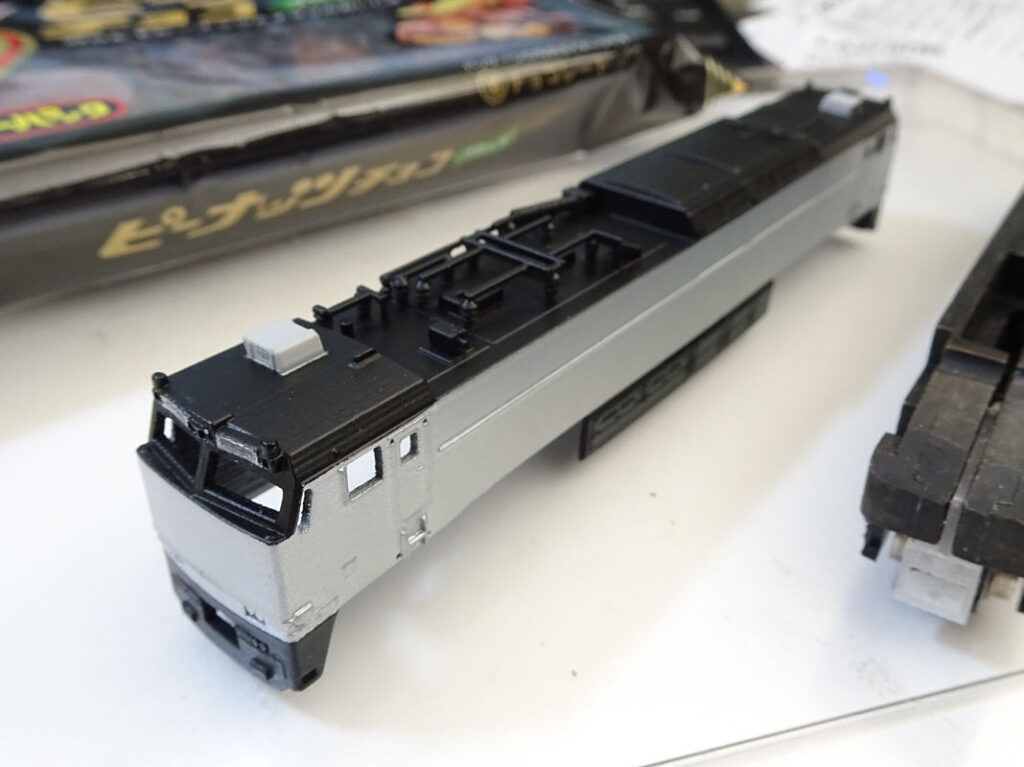 E60MA completed
I used Microscale Decals and other self-made decals.Well, I guess it's like this (lol)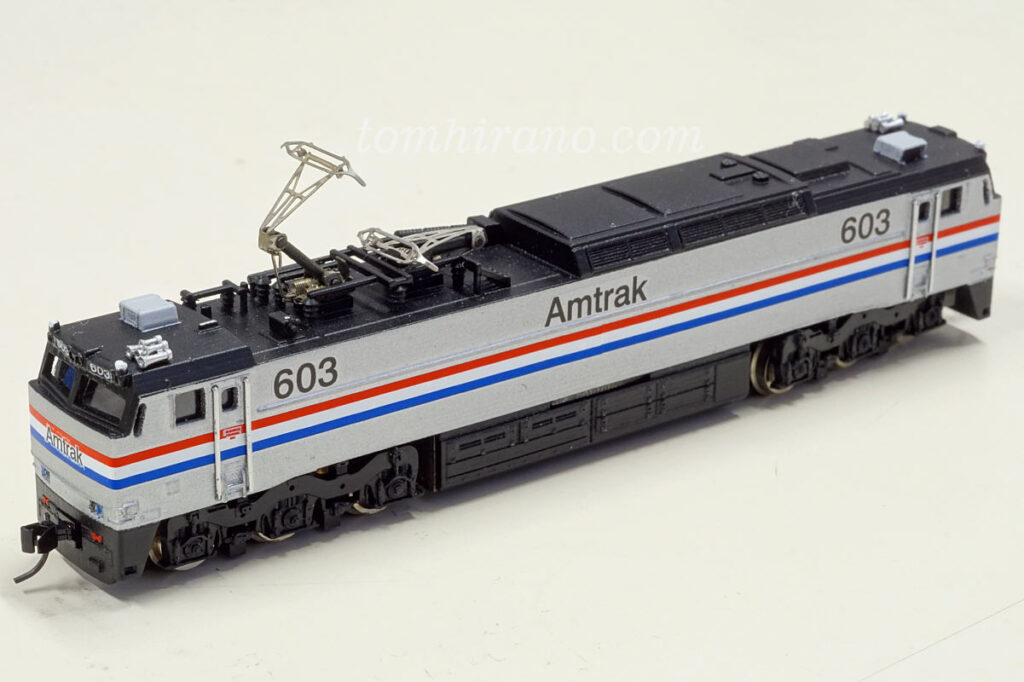 By the way, the E60MA I uploaded this time is Bachmann E60CPI made it as a replacement body.Therefore, the power and pantograph will be reused from Bachmann.The coupler also has a coupler pocket attached to the chassis side to achieve body mount.Without this, body mounting is difficult.
In addition, please plant a horn and a handrail.For the light part, it may be a good idea to use an optical fiber with a diameter of about 1mm.Mask the inside and outside of the number board before painting.You can use the transparent body to turn on the light.I realized this later, but I regret that I should have masked the strobe part as well.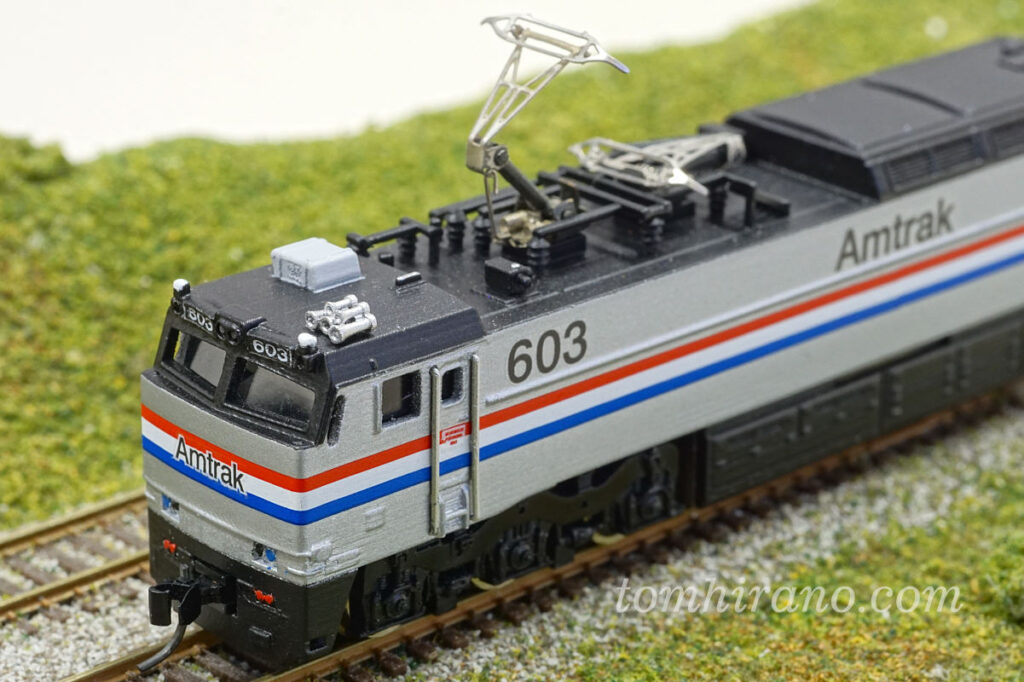 I don't know if there's a demand for it, but if you'd like, please do so ^^