Manufactured by Electrotren (currentlyHornby) Talgo Pendular Amtrak passenger car set was released for the first time in a while.AmtrakThe paint job was a project from ER Models.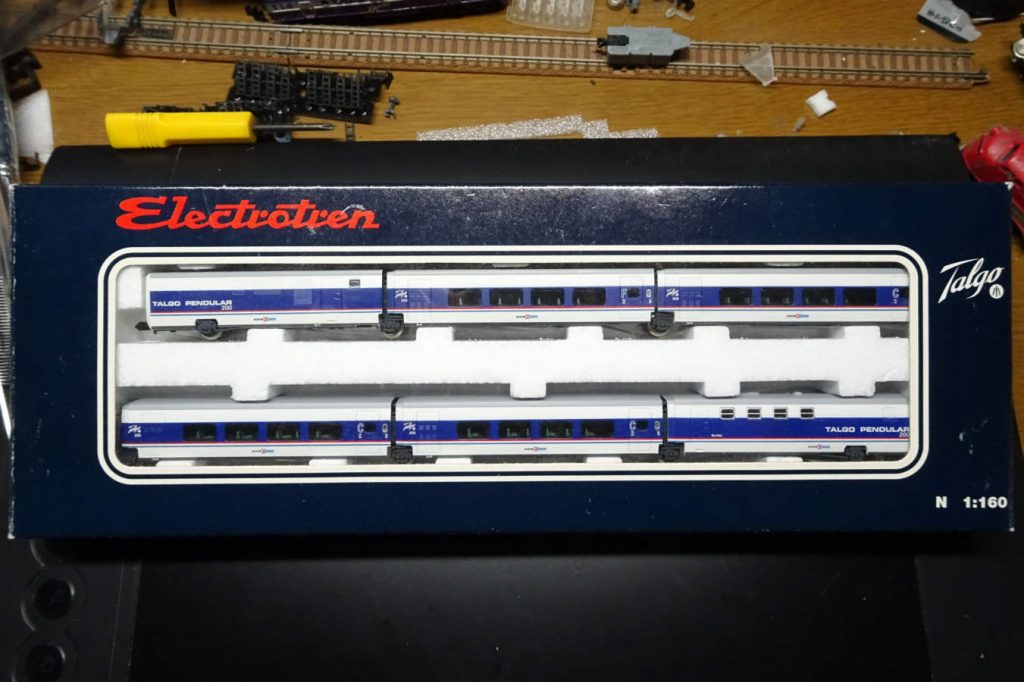 When I tried to use Atlas' Dash8-32BHW for the Talgo's towing machine, the Talgo still uses the Arnold coupler.Most recent locomotives have knuckle couplers, so I took this opportunity to replace them with Micro Trains knuckle couplers.
Micro-trainsAccording to the site, number 1016 is the recommended coupler.I didn't have an unopened item on hand, so I selected something similar from the parts box (lol)
To replace/modify the coupler, first remove the body.Next, separate the chassis (dark gray) and inner (light gray).
On the chassis side, just below the door, cut off the black pillars that extend from side to side (see below)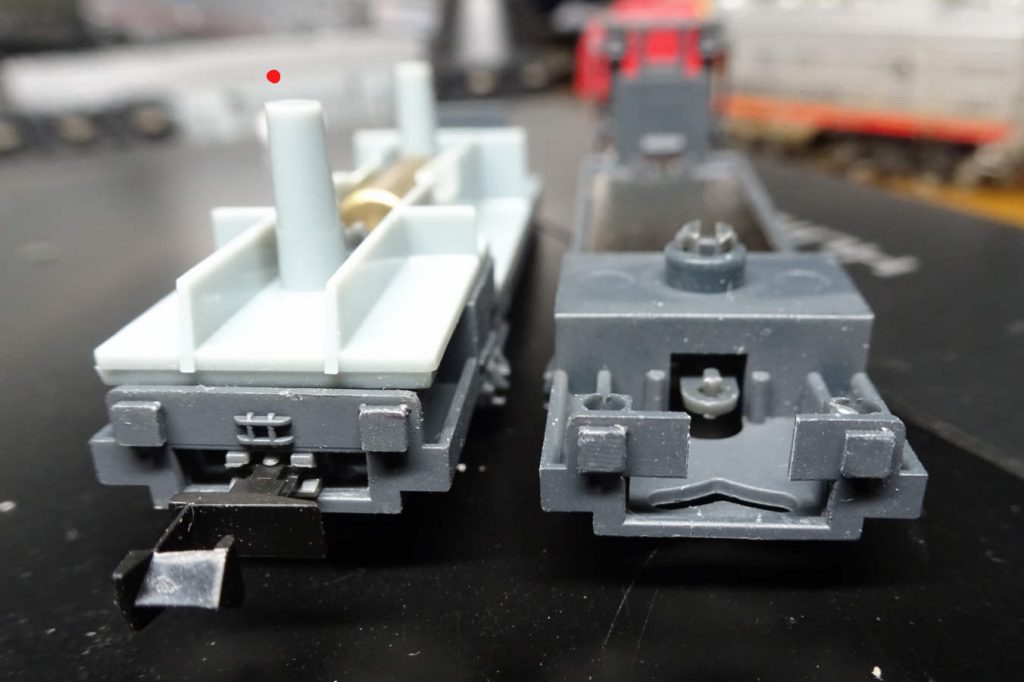 For the inner one, drill a hole and screw the coupler on.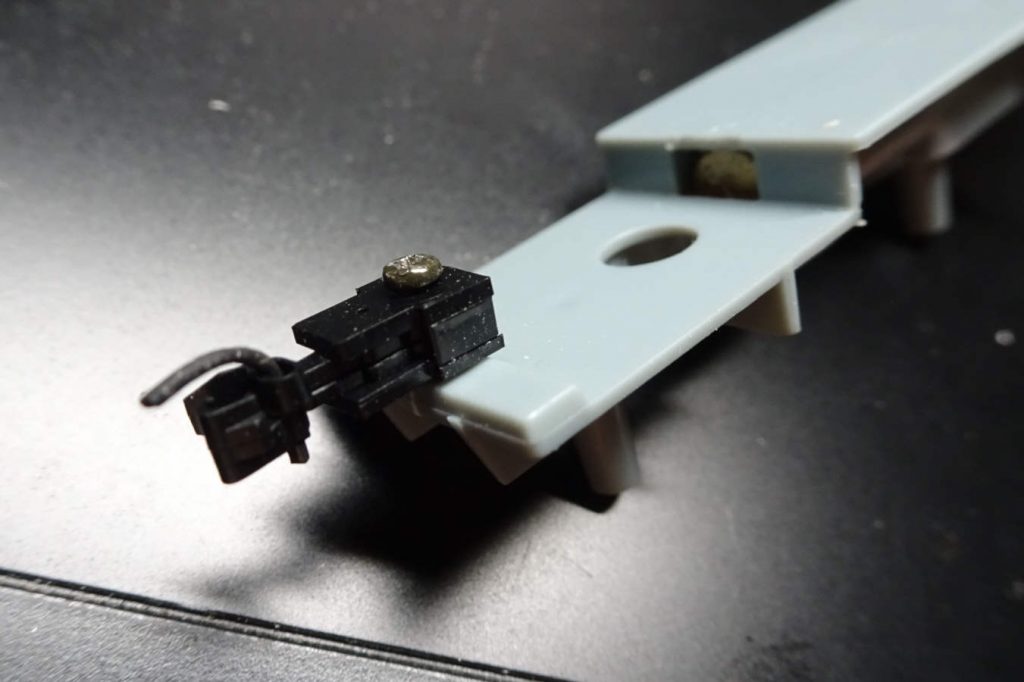 Just assemble it and fit it into the recess under the door.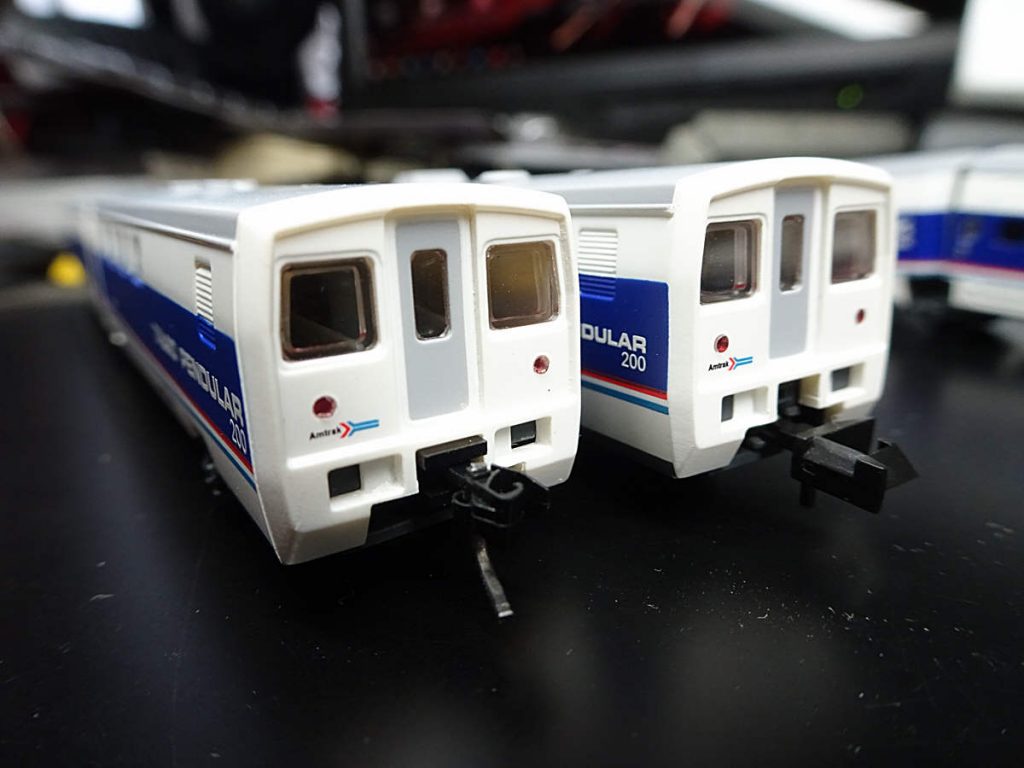 This allows it to be pulled by many locomotives.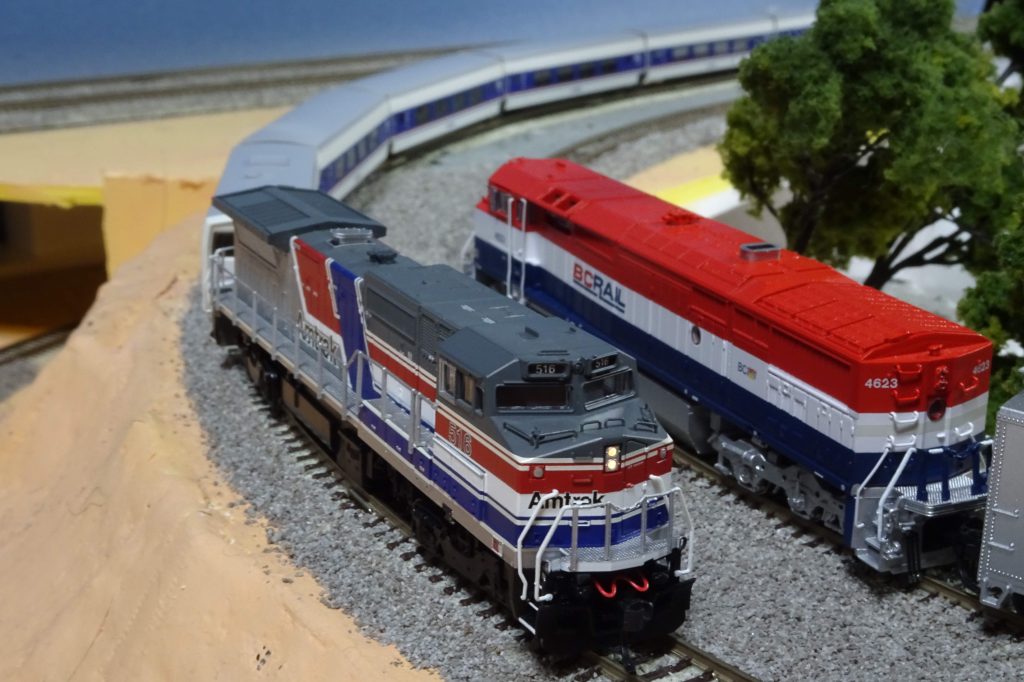 There is also an adapter from Dapol that allows you to change from a NEM socket to a knuckle, but it seems to be lower than the height specified by Micro Trains, so you need to be careful. (Unconfirmed by myself) You should also do it lol