I bought an additional resin tray.Why you ask?
When you're making a railroad model, you'll want to make some clear parts (transparent parts).Inset windows, headlights, taillights, etc.Every time you change the resin solution, you put the remaining solution back into the container, wash it with isopropyl alcohol, and add the next solution, which would be a huge waste of time.There is no way the work can proceed.
Therefore, I came to the conclusion that it would be faster to prepare multiple resin trays and replace each resin tray.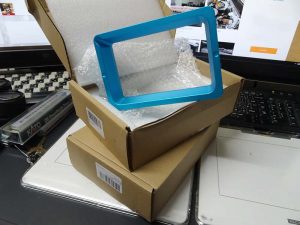 I ordered it directly from overseas, butAmazonYou can also buy it.I'll paste the link below.
I haven't used it yet, but it should improve work efficiency (lol)
Or rather, the data is not ready yet (lol)
I wonder if it will be finished within the year (lol)
Regardless of my case, if you find it troublesome to change the resin solution, please buy a resin tray and save time ^^
You too ^^