My hobby is collecting overseas model trains, but I often see gears cracking on old trains due to deterioration over time.You can order the gear from the manufacturer, but repair parts for older products are almost always difficult to obtain.So, I tried making gear using a stereolithographic 3D printer.
The gear data was created using Autodesk 123D Design, which I have been using for a long time.I will write it like this. (Recorded for demonstration purposes, dimensions are appropriate)
Once the data is ready, I run it through a slicer and use it all the time.Anycubic Output with Photon.It is like this.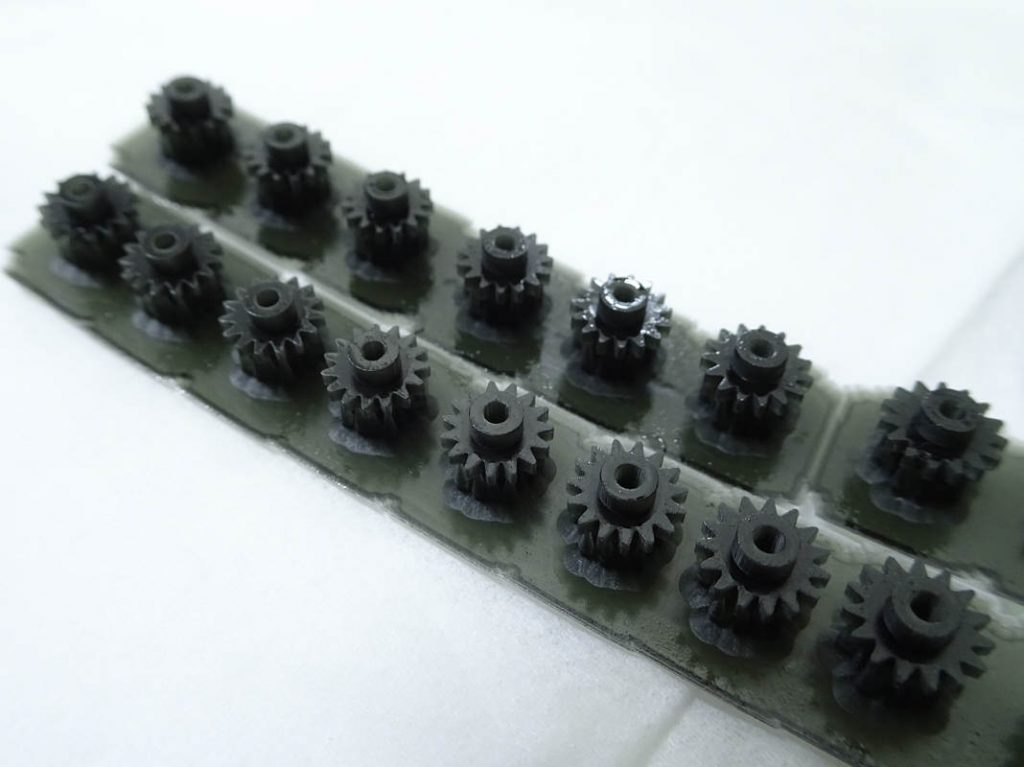 Since it's my first time making gear, the dimensions are quite a bit sketchy, but I managed to fit it in for now.The black gear is something I made myself this time.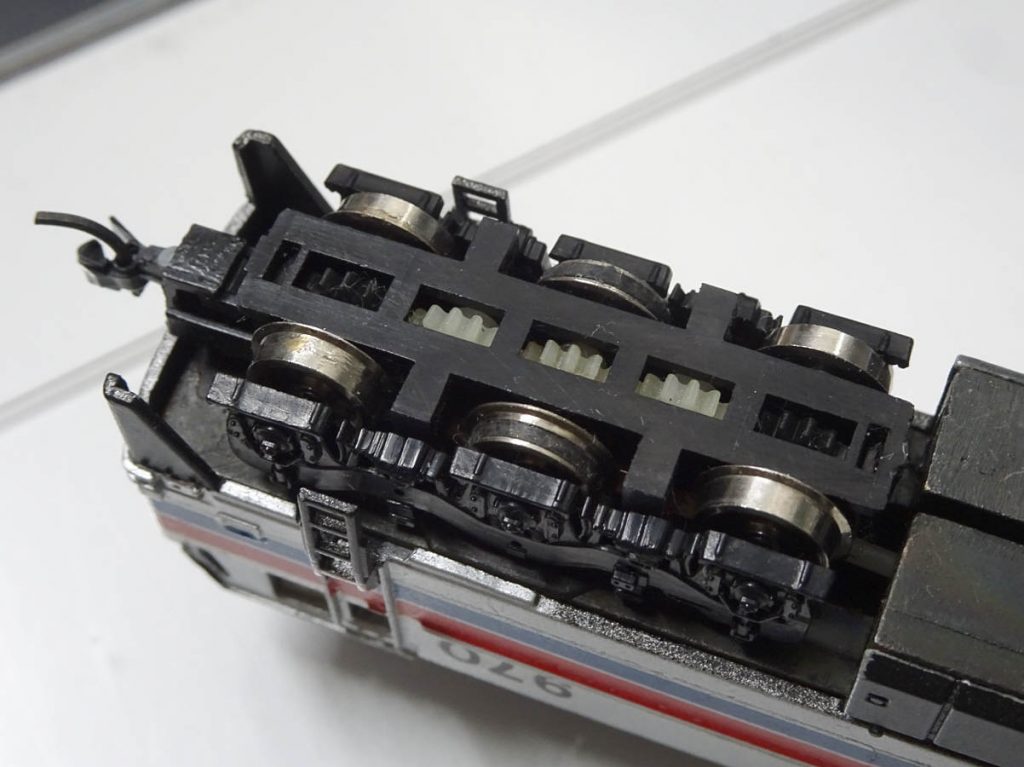 This timeBachmann E60CPI used it, and the driving test of about 4 hours was also good.For the time being, there seems to be no problem with driving.I feel like my speed has slowed down, so the engagement between the wheels and gears may have become loose due to friction.I feel like I can just reprint it and replace it, so I'm not too concerned about it. This is the advantage of owning a 3D printer.
I think the challenges for stereolithographic resin gears include how to reduce friction and make them last longer, and how to reduce stress from the shaft and prevent cracking.Also, since it uses grease for its mechanism, you may need to take some precautions, such as using a grease that does not decompose the resin.
As for the accuracy of the gears, the 3D printer we currently have has a resolution of 2K for the LCD mask, so I think the gears for railroad models are at its limit.It seems like there are printers with 4K resolution these days, so it seems better to use a high-resolution printer for detailed gear like video cameras.I've never used it, so it's just my imagination (lol)
Although it can be used, it is not strong enough so it is not suitable for cases where durability is required, but it seems to be able to be used sparingly.You too ^^