the other daytransfer cabooseFollowing on from this, I also made the PRR N-8 Caboose.Is this model still unreleased?An arrangement of data from the Streamline Cupola Caboose.Therefore, the rivet position is slightly different from N8.The shape is roughly the same.
Structure of N-8 caboose model
I made this by modifying the data from the Transfer Caboose the other day.So the structure is almost the same (lol)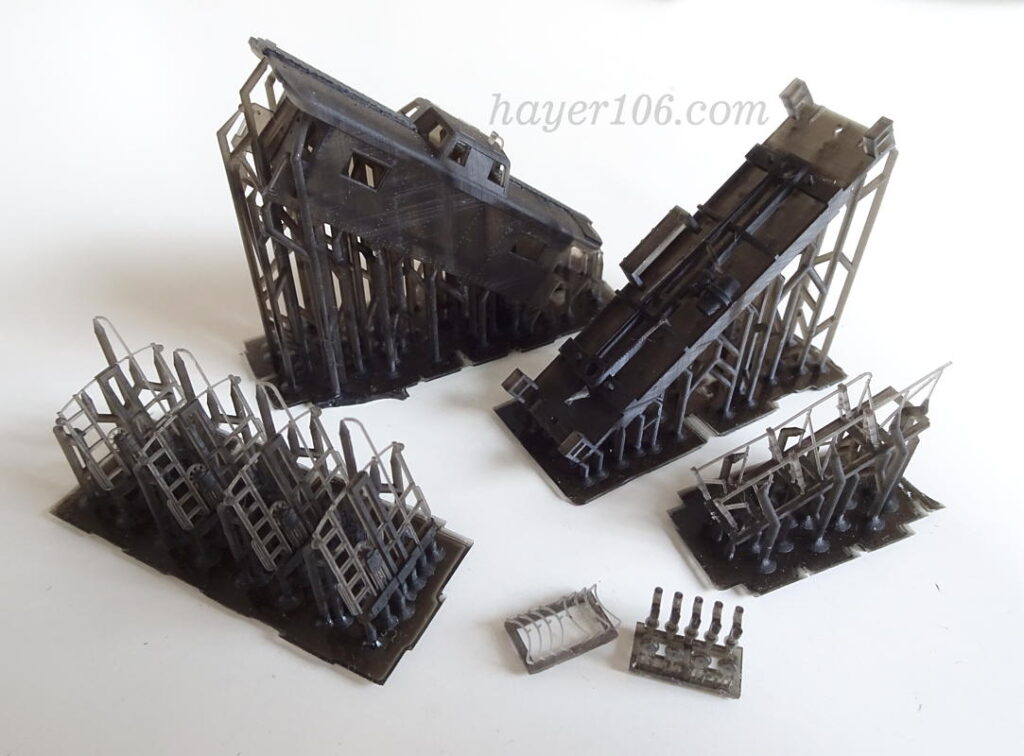 body
N-8 The main body part is one piece.It seems easier to paint if the cupola part is made into a separate part.I may change it in due course.
chassis
The center is made narrower so that it covers the sides of the body.However, since it's flat, I'm a little worried about it warping.
end part
Like last time, the end part is a separate part.The end of the caboose has changed quite a bit depending on the era and railway company, so I made it so that it can be replaced.
Small items
I just made the rounded handrail on the side a separate part.It would have been fine to have it all in one piece, but it would have been easier to apply it separately.I also made two patterns for the chimney.The antenna part of the telephone antenna specification is a separate part.
Paint pattern of N-8
N-8 caboose was originallyPennsylvania RailroadIt was newly built for.It was later taken over by Pen Central and Conrail.Some also transferred to Illinois Central Gulf.
Pennsylvania Railroad (brown)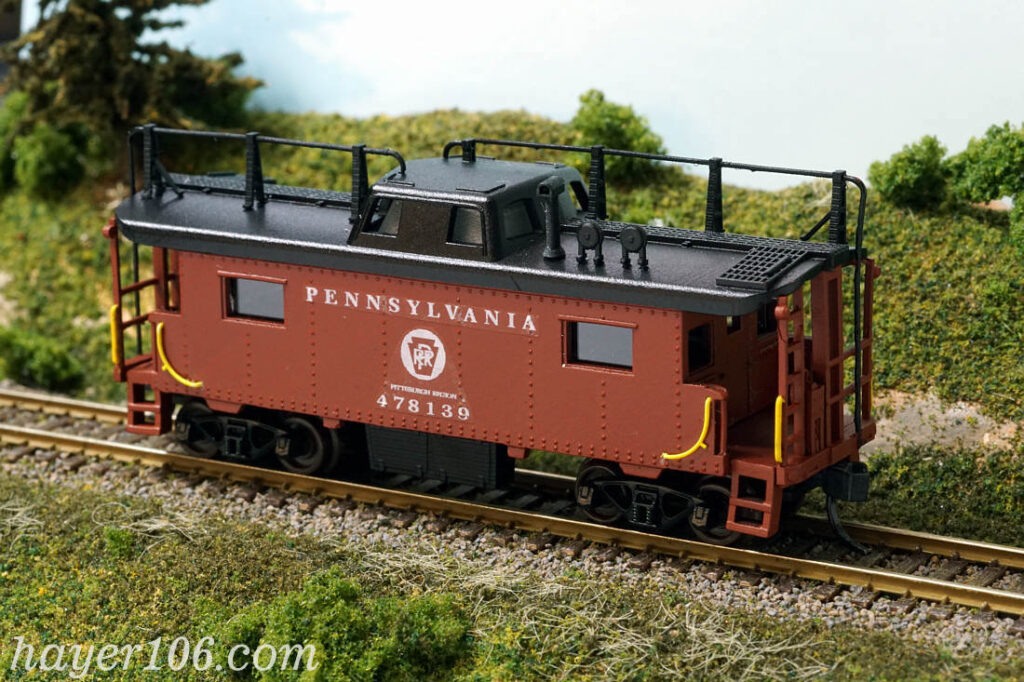 I tried painting it with the atmosphere of when N-8 was newly built.There is a telephone antenna on the roof.
Pennsylvania Railroad (red)
Since it would be boring if it was just brown (lol), I decided to make the shape come with an antenna.
penn central railroad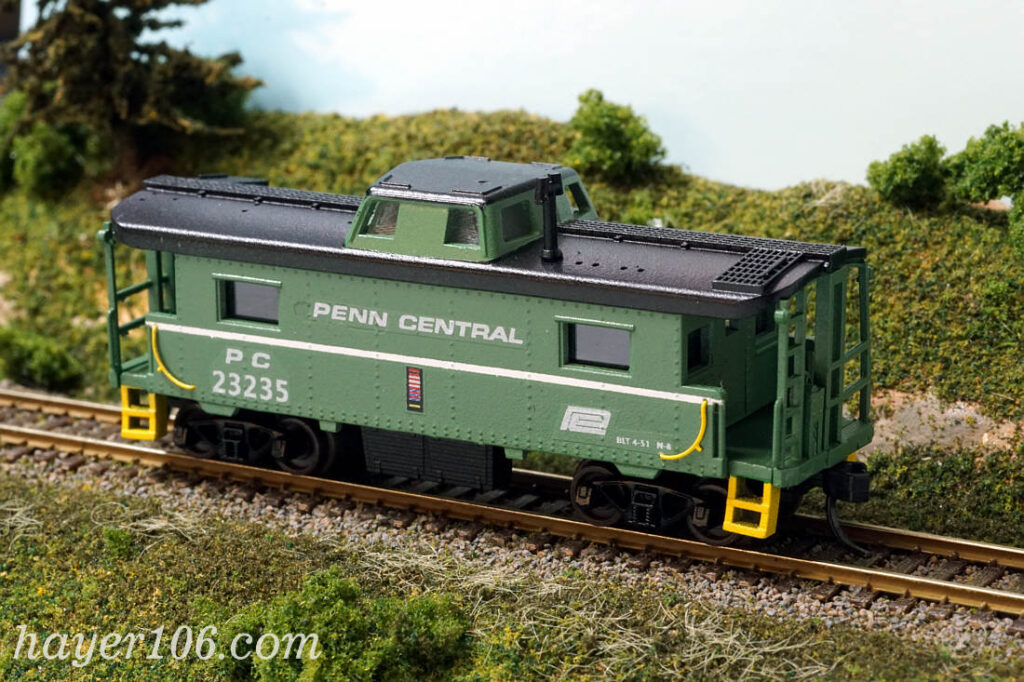 It has the atmosphere of when it was taken over from Pennsylvania.The type with lines may be quite rare.
conrail railroad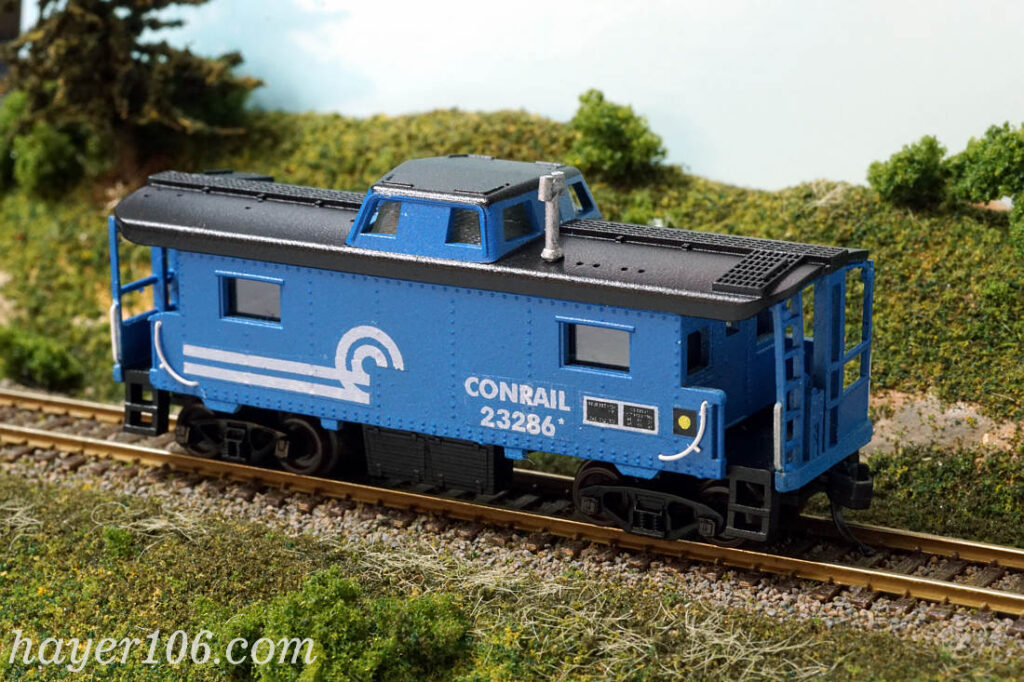 The atmosphere was when we took over from Penn Central.Later, the roof walk was removed and the ladder removed.
illinois central gulf railroad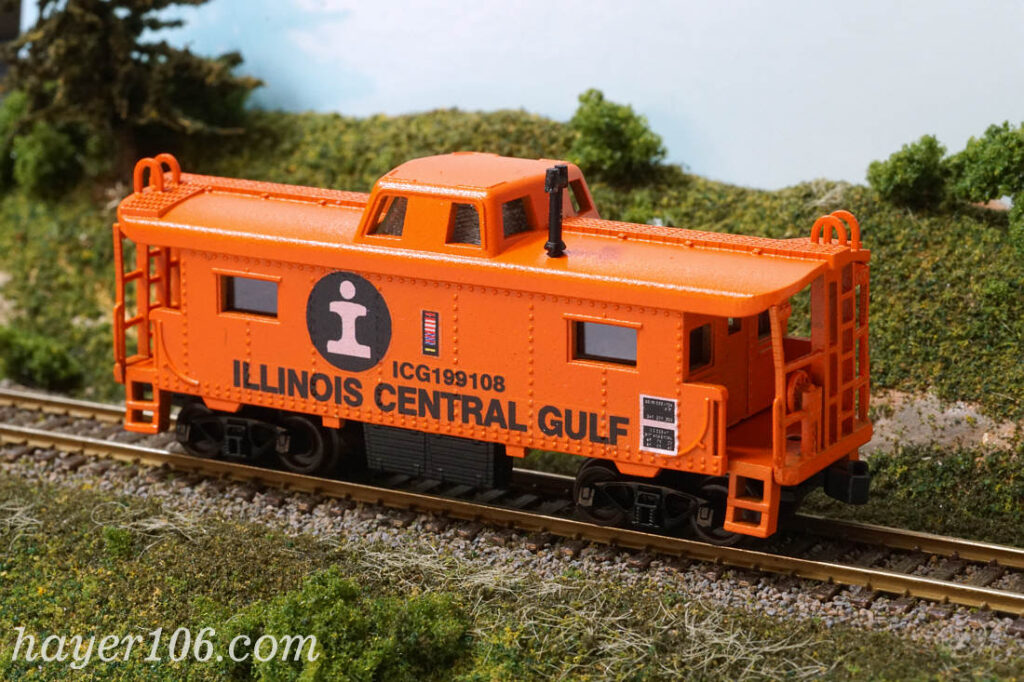 Specifications when going to Illinois.The ladder position to the roof walk is from left to right.You can't really tell from the photo, but the frame at the end is also shaped like an inverted V.
After finishing the work
N-8 Caboose was quick and fun to make. It was easy to print all the parts in one go with a 3D printer.I think I have covered most of the painting variations above.Since I have the body, I would like to make an aerial painting of another company's line.