I thought I would like a building for the diorama layout of my railway model, so I decided to try paper crafting.The appeal is that it can be done inexpensively, as all you have to do is cut out cardboard and glue it.Immediately, your favoriteCorelDrawDraw a development diagram usingcutting plotterI made the incision with a machine called.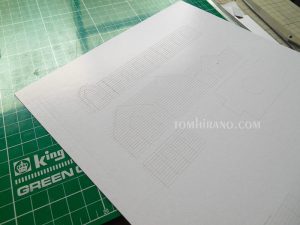 The cutting plotter I use is CraftRobo.It is certainly a machine that cuts paper, but unfortunately it cannot cut cardboard that is about 1mm thick.For now, I had them scratched for guidelines for cutting.
Carefully cut out the pieces along the lines with a cutter.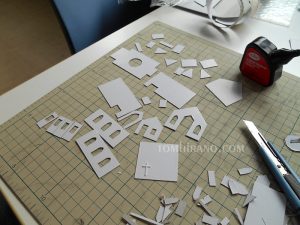 Assemble using glue.I like the wood glue because it hardens more quickly than regular glue.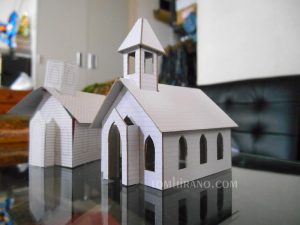 Once each module is assembled, paint it.I used acrylic spray for plastic models.Complete by inserting window glass and gluing the foundation.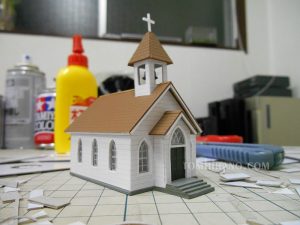 It took me a day to make it, but I'm happy with how it turned out the way I wanted it.
You too ^^