Northeastern United States.Yonon is a small village at the foot of the Appalachian Mountains.It was named Yonon because it was settled by the Yonon family who immigrated from Canada.This A5 layout was modeled after such a village...I wish there was a story, but they just added it randomly (lol) If you're from Saitama Prefecture, huh?A place name that makes you think (lol)
This A5 layout was completed once last summer, but it wasn't very interesting, so at the end of the year the foundation was hollowed out and a new river was built.We carried out quite time-consuming redevelopment, such as changing the village's small items to ones with higher precision.The result was something I was quite satisfied with.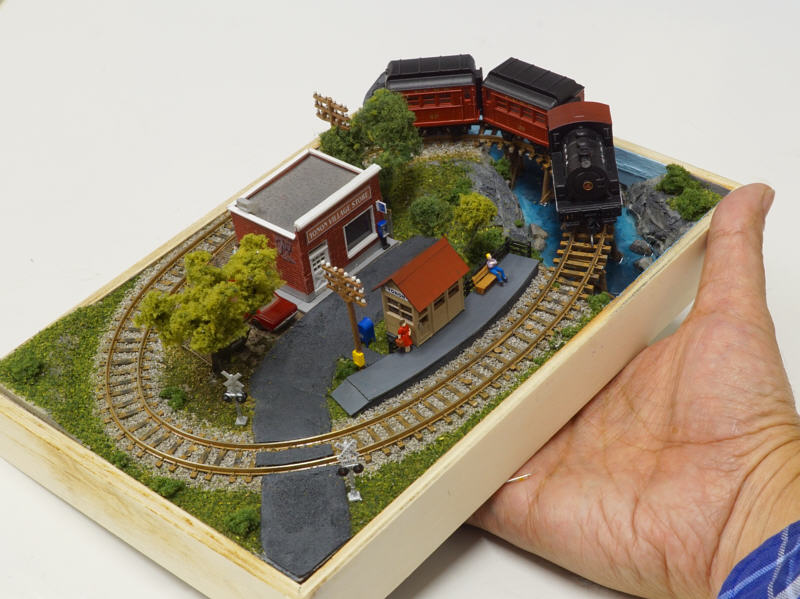 Daiso's wooden box was used as the base for the A5 layout.The rail is fixed by forcibly bending the flexible rail.Because you are pushing it so hard, there is so much repulsive force that the rail comes off the sleeper.The nails used to fix the rails were blown off many times (lol) Everyone loves scenery materials, right?Woodland Scenics..
I actually wanted to pack in more accessories, but space constraints were tighter than I imagined, so I ended up with just one house plus a waiting room.The brick building is still made of cardboard.However, we used a 3D printer for the doors and window frames.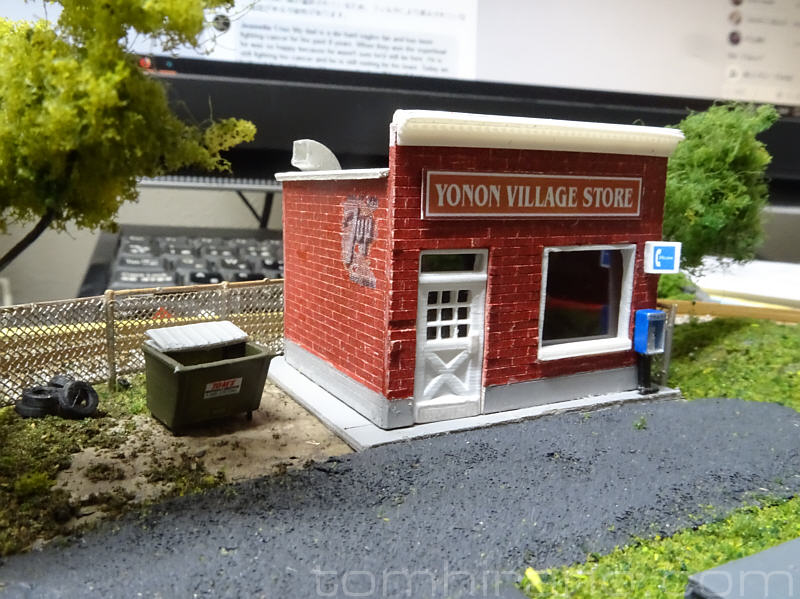 I tried making one in the waiting room using a 3D printer.I wanted to add more greenery, but it ended up looking like a jungle, so I reduced the density by adding a few short trees.
Around the station.The platform could not be made any longer, so it was made as long as two passenger cars.The waiting room and benches are 3D printed.The home is cardboard.The fence is plastic.People are ready-made products.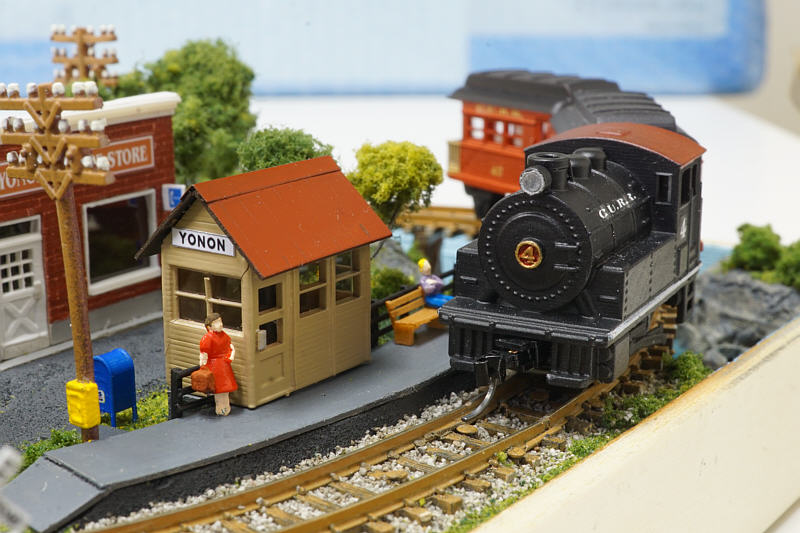 main Street.The blue mailbox, fire hydrant, public telephone, and trash can were made using a 3D printer.Surprisingly, these kinds of accessories are not sold.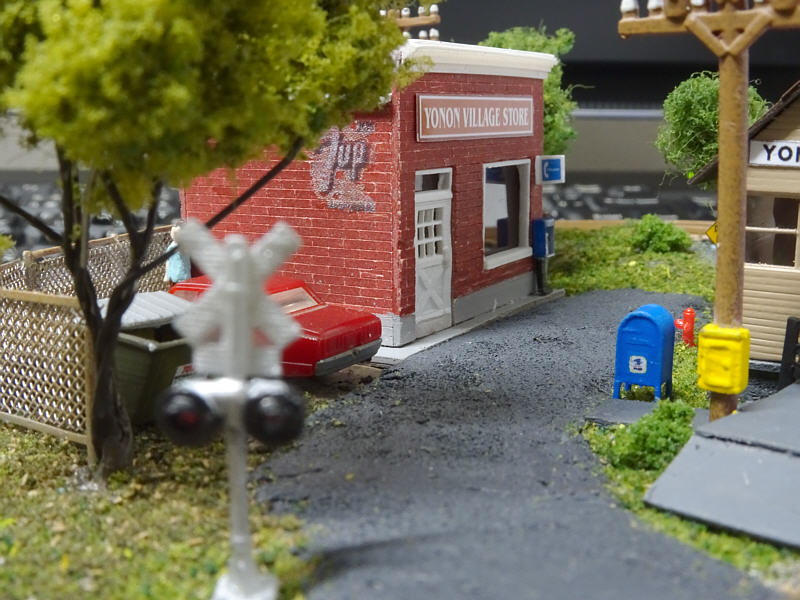 Chain link fence behind the building.daisoI just cut the mesh material sold at the store and sprayed it on to make it look quite like that.favorite.I think adding a chain link fence will give it a bit of a lived-in feel.I also included some scrap tires.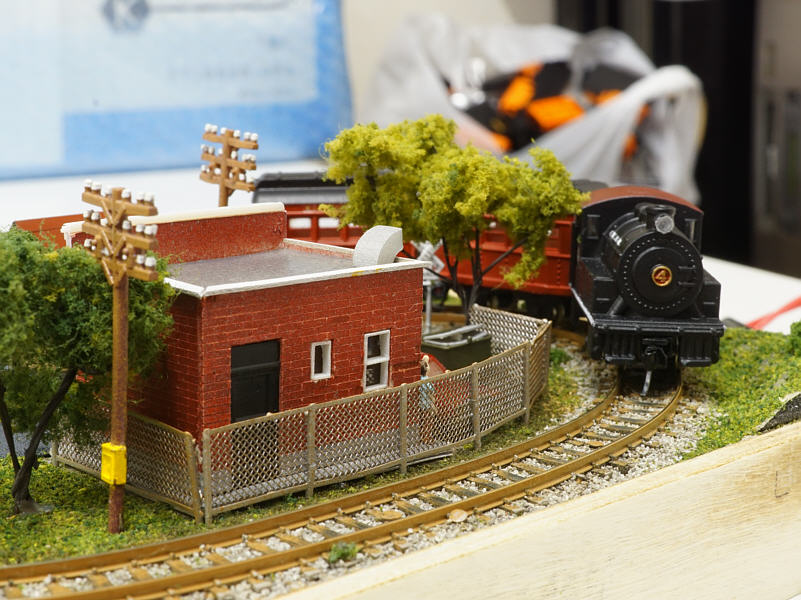 river.The river bottom is originally more green, but since it's surrounded by a wooden frame, the light can't reach it and it gets dark, so it's a brighter blue.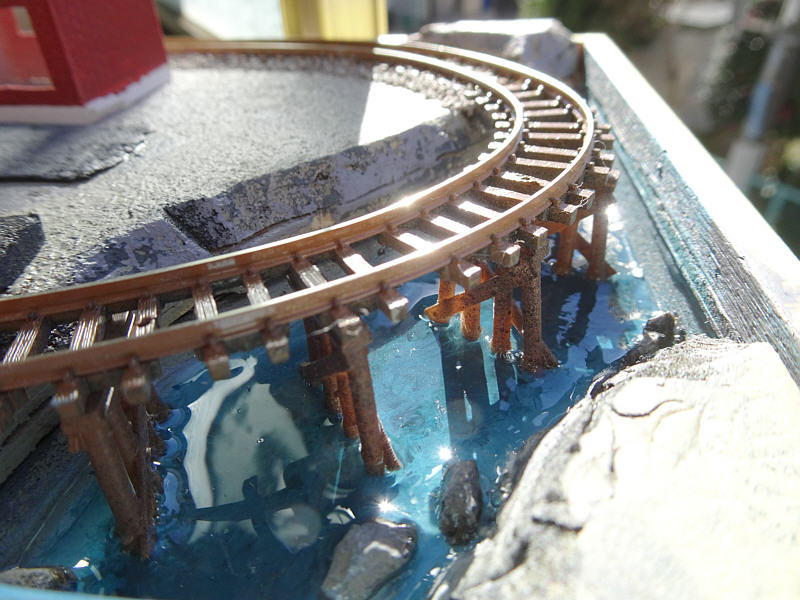 It took some time, but I'm glad I was able to fit all the elements into A5 size.Introducing the vehicleI made an A5 railway model layout (II) Vehicle editionIn the article.
Around here today ^^