I casually stopped by Hobby Off, a place I don't usually go to.As I was walking through the Purapura store, I noticed a familiar model train.A set similar to the one my parents bought me when I was in America.Why does something like this exist in Japan?I bought it right away because it was so nostalgic (lol) for 1,620 yen.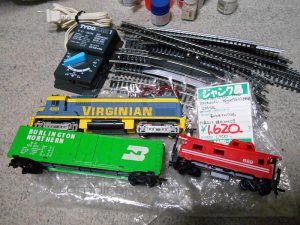 The manufacturer is TYCO, a toy manufacturer that mainly makes railroad models and slot cars.I think they withdrew from the railway business around 1993.Looking at the stamp on the power pack, it seems that it was imported and sold by Epoch in Japan.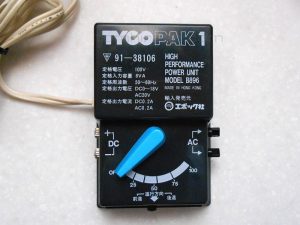 The diesel locomotive is a model of ALCO C430.
Your sense of choosing ALCO over EMD or GE is amazing (lol) The C in ALCO is the initial of the series name Century. The 400 series represents 4 axes, and the 600 series represents 6 axes.This machine is a C430, so it has 4 axes.Well, you can figure it out by counting the axes (lol), but since the target audience is children, no handrails are included.Although there are mounting holes (lol)
It was junk, but with the DL, 2 freight cars, tracks and power pack, I have no complaints.That's why, even though he got rid of HO in order to move to N, he still messes with it again (lol)