EMD BL-2 diesel locomotive.I've been interested in its unique style for quite some time, but since I've never seen the actual car and it's out of my scope, I haven't gotten around to buying it.However, the other day I found an affordable used item and bought it (lol)
The reason I needed a diesel locomotive from the Boston & Maine Railroad was because of the heavyweight passenger car set from the Atlas Trainman series that I had recently purchased.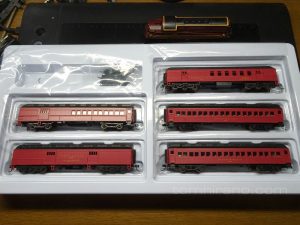 Yahoo! AuctionsI bought it for my own use, but my watchlist didn't grow at all (lol), so I had no hope of selling it, so I sold it wholesale for myself.There's no need to sell at a loss (lol)
The N scale BL-2 is manufactured by Life-Like (currentlyWalthers).The product is about 30 years old, but the price and quality were not bad.I temporarily installed a Bachmann dummy knuckle coupler, but laterMicro-Trains Line I'm planning on purchasing a proper one.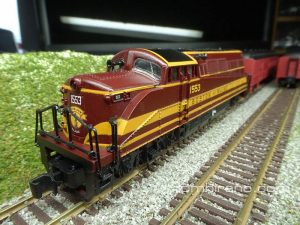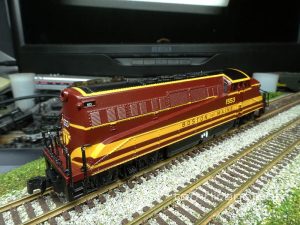 As you can probably tell by looking at its shape, the BL-2 was designed by adding a replacement deck to the hugely popular F-type diesel.At that time, Electro Motive did not have a vehicle model that met the demand for shunting machines, so they introduced this machine for their lineup.However, because of its unusual shape, it was locally called the Ugly Duckling.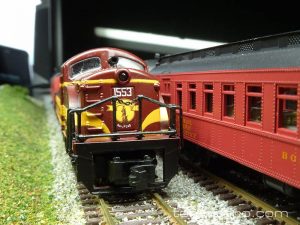 ugly?Maybe, but isn't it cute? (lol)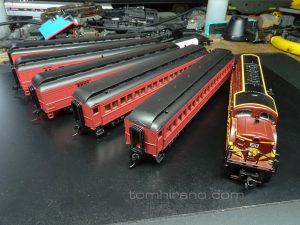 SL may be better for heavyweights, but I prefer BL-2 (lol)
actually,B train shortyUnfortunately, I can't drive it because I only have a layout for the office (lol). I need to make a layout for the office soon.yeah? (lol)