I visited the railway bridge between Haijima and Komiya stations on the JR Hachiko Line for the first time in a while.The last time I visited was in 1992, so it's been about 21 years.At that time, freight trains using diesel trains and diesel locomotives were running there, so I went there quite a bit, even though I was not good at taking pictures.It was the kind of photo spot that I just wanted to go to when I was tired from school life.From a photo from that time.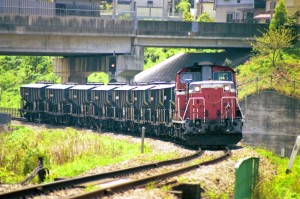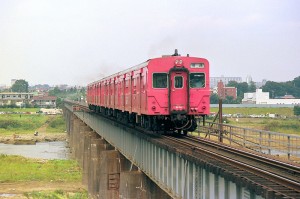 When I got off Komiya Station for the first time in 21 years, the station was really beautiful (lol).The cement freight car siding line that was right next to it was gone, and there were apartments on the site.It had a modern feel.Although there was no automatic ticket gate (lol)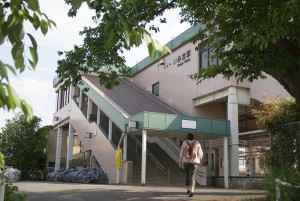 As soon as I left the station and headed towards the bank where the bridge was, I saw that the road I had always taken had come to a dead end and a new large sewage treatment center had been built.I walked parallel to the embankment to try to get around the facility, but I couldn't find a way to get to the embankment.In the end, it was 3km to the shooting location (sweat), and I felt like I was there for some exercise (lol)
The scenery I saw for the first time in 21 years.To be honest, not much has changed (lol) It's true that the number of buildings has increased and overhead wires have been put up, making it more modern, but I was a little relieved to see that it still had a nice touch of nature.However, a large fence was built between the railroad tracks and the bank, making it difficult to photograph.It was a little disappointing.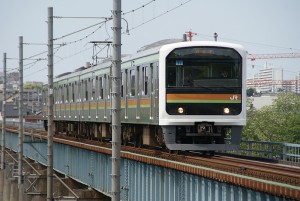 I'm trying to take a photo from the same position I took it in the past, but the overhead wire poles are still there lol, so it seems better to take the photo from the opposite side.The opposite side seems to be sunny in the morning, and the overhead wire pole side is sunny in the afternoon.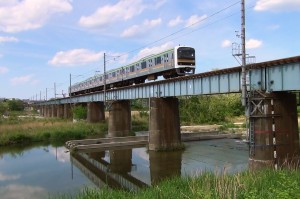 It's been a while since I took a photo, but I couldn't feel the excitement I had when I was a student.Is it because it has been electrified?Or is it just because you're older? (Laughs) Anyway, we ate rice balls, drank tea, and completed the photo shoot.And then another 3km walking course (sweat)
My little trip ended without really knowing what I wanted to do.On the way home, I was able to meet the 183/189 series and the Musashino Line freight train, which was a relief (lol)
It's over.