I've been curious about it since it was announced, so I just thought of it (lol)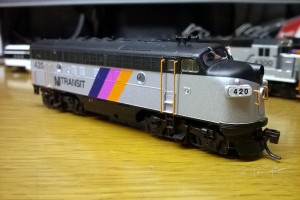 Made in the USA by Intermountain.The result is so-so.I tried my best to use separate parts for the grille on the top of the sides, but since they are separate parts, there are some difficulties.It's pretty easy to remove (lol).The handrail sticks out a little too much, but it looks good.The steps and handrails around the hood have been omitted, but this is probably to make it compatible with the F7s of various railway companies.
This model is a reproduction of the time when NJ Transit used a hand-me-down from Chicago North Western.I have only seen the actual car once.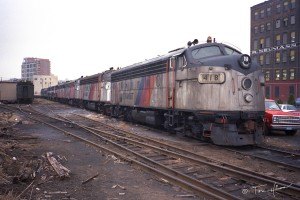 The bell under the headlight and the beacon above the cab are remnants of the CNW. As of 1987, it had already ceased regular operation.
There are quite a few N-gauge releases painted with NJ Transit, and the only ones released other than this are Atlas GP40 and Lifelike F40PH. It happens about once every 10 years, so I couldn't ignore it this time either, so I just couldn't help it (lol)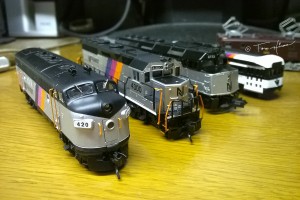 You too (lol)