Personally, when I think of gondolas, I think of this, not the boats in Venice or the ones at ski resorts.It's a gondola.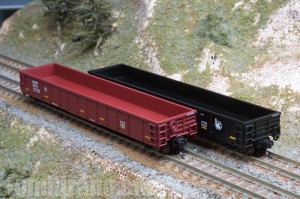 This is generally what Amatetsu refers to.I guess it's like the Japanese term for open cars called Toki or Hoki.
The prototype of this gondola was manufactured by Southern Iron and Equipment Company in Georgia, USA, in the mid-1970s.Then, in the 1980s, it became affiliated with Evans, so it is now called Evans Gondola.It is still active today.
Well,atlasThis N scale gondola was first released in 2006 with a list price of $15.95, and this is the fifth release.In fact, pre-orders were accepted in 2010, but apparently there was a problem with a contracted factory in China, so it took more than two years for it to be released.These are vehicles.
This time I got two types of NJTR gondolas.As a former New Jersey resident, I can't miss it (lol) The black one has the CNJ logo with the Statue of Liberty on it.Brown is the current NJ Transit paint. Since NJ Transit is basically a passenger company, these gondolas are positioned as track maintenance vehicles.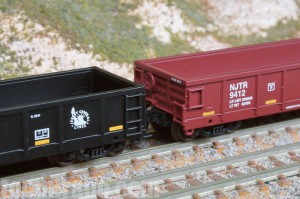 The ladder at both ends and the gable side are separate parts.The smooth loading platform and straight frame finish give it a modern feel, and it's quite lovely.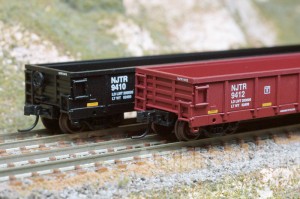 You too (lol)