Hello, this is Hayer106.The American railroad model that had been announced for quite some time has been released, so I ordered it from an overseas wholesaler. A little introduction about FL9.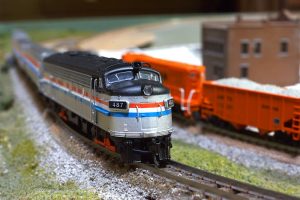 The model that was released this time is called the EMD FL9 diesel/electric locomotive, and the model I received is Amtrak's Phase 3 painting.The manufacturer is Rapid Trains.Due to various circumstances, it has no number (no car number).
This is what my butt looks like.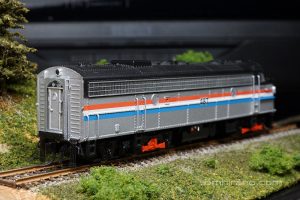 The actual vehicle is active on diesel sections along the Hudson River and toward New Haven.This locomotive was inherited from the New Haven Railroad.He has already retired and now P32AC-DM, which looks exactly like P42, is in charge.
At first glance, this FL9 looks just like the E8/9 type or F type, but its trolley has a unique feature.The front truck has 2 axles and the rear truck has 3 axles.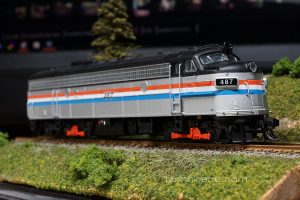 I only saw the real thing once at Grand Central Terminal Station when I was in middle school, so I'm really happy that it's on sale. I chose the number 487 to match the locomotive I saw at that time.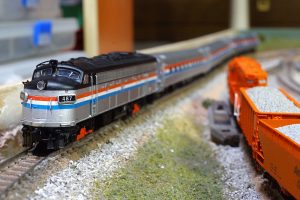 By the way, a decal is included so you can add any number you like.However, the number part of the front decal is transparent, so you won't be able to see the number unless the number board is lit (lol), so it would be cooler to put the white decal on first and then the included decal. maybe.
We have 1 Metro-North Railroad one in stock. The DC version costs 17,000 yen.
You too please lol