For my regular model work, I use an American X-ACTO design knife.However, I thought the design knives sold at Daiso were similar in shape, so I decided to buy one.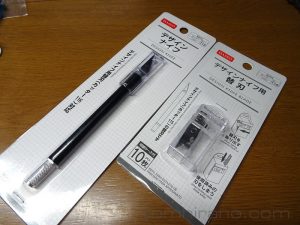 Daiso Design Knife No. 115 comes with a grip + 1 blade, while No. 116 only comes with 10 replacement blades. I lined it up with X-ACTO's No. 11.The shape of the spare blade is also very similar.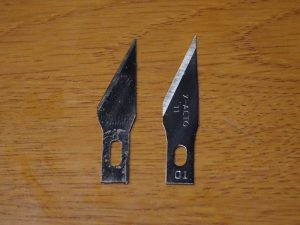 I tried swapping the grip and blade, but they stayed in place.I don't know about durability, but it might be a good replacement.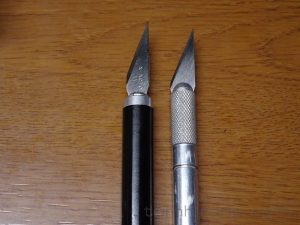 I took the opportunity to buy a design knife with 3 replacement blades from Seria.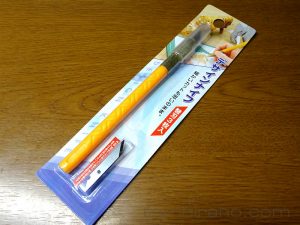 As you can see from the shape of the spare blade, this design knife seems to be a special one, and it did not fit into the Daiso/X-ACTO grip.The reverse is also impossible.
So, it seems that Daiso's No. 115 and 116 can be used by swapping both the grip and blade with X-ACTO.How durable is it?(laughs)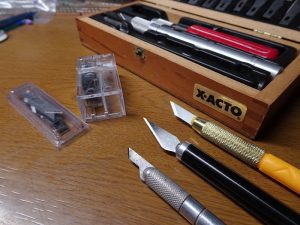 Sorry if the information is not very useful (lol)